Botswana, April 2011 – Day 2
|
The day dawned over a herd of Nguni cattle grazing on the edge of a very soggy salt pan. Heavy clouds promised more rain.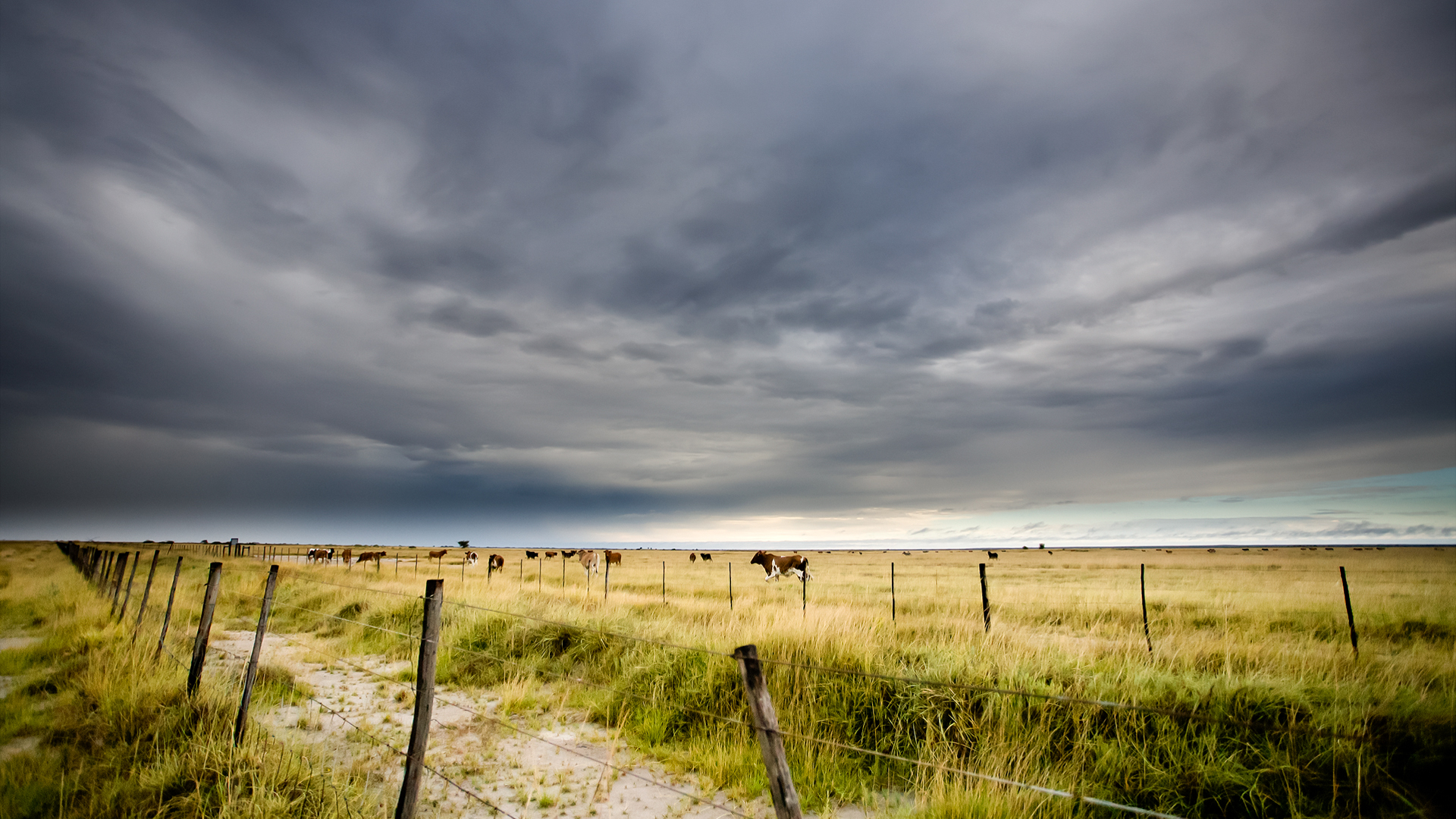 Not long after waking up, we noticed a lone man walking from the direction of Kubu Island. He arrived at our make-shift camp site with muddy, bare feet, a bottle of water and a tale of trying to get through to Kubu Island on the "low road" in the middle of the night, but the wheel ruts were too deep and his V8 Landy ended up stuck on its belly. We gave him a cup of coffee, and agreed to tow him out.
There are two roads to Kubu Island from the main gate where we slept – the high road and the load road. The low road crosses straight over the Sowa pan, and can get you to Kubu in about 45 minutes. The hight road, on the other hand, goes around the pan and can take 2 hours or more. In wet weather the low road becomes almost undrivable. Since we had two trailers and an untried Mitsubishi Triton, we preferred not to risk getting stuck and took the hight road instead.
Arriving where the "high road" split off from the "low road", we were met by a rather daunting sight: both roads were completely flooded!
But we had come too far, and our hearts were set on Kubu Island, so we decided to push on. Shaun, the Landy driver, having been to Kubu Island a few times before, took the lead.
As the day progressed, the clouds started clearing, and the sun made a weak attempt at warming the wet landscape. The dreary weather made driving with open windows comfortable, but did not in any way diminish the impact of the vast salt pans.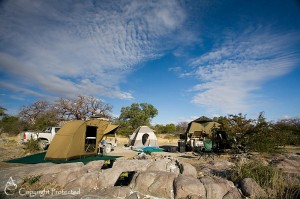 We pitched camp on the edge of the Sowa pan, around the corner from the famous "Kubu Rocks" and set off, cameras in hand, to photograph the sunset.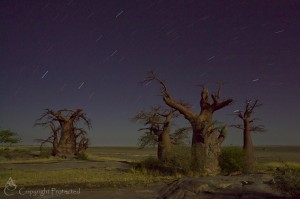 Shortly before midnight, Johan fetched me from the tent to experience "Kubu Island". The stillness was almost tangible. Long after midnight, we were still enjoying the silence, and experimenting with some "star trail" photography.