Botswana, April 2011 – Day 3
|
Sunday morning we were up before dawn to photograph the sunrise. The sky was almost perfectly clear, and the pan was full of people of every age with any kind of camera you can think of. The combination of soft, early morning light and the stunningly photogenic location was irresistible.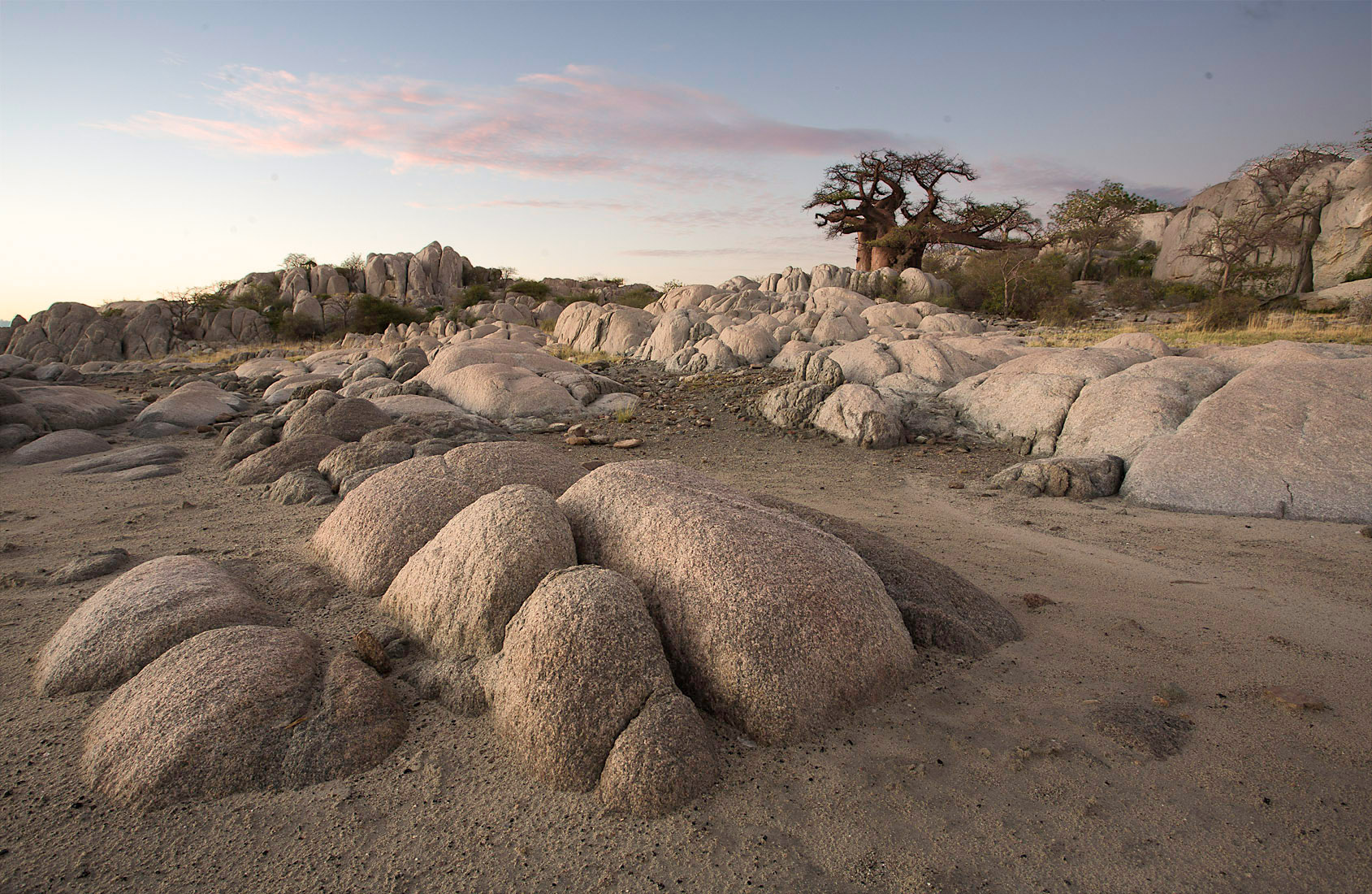 When the sun was up, most of the photographers headed back to the camp for coffee and breakfast and suddenly we had the pan to ourselves – just the two of us and the quiet, seemingly endless salt pan.
The silence was breathtaking.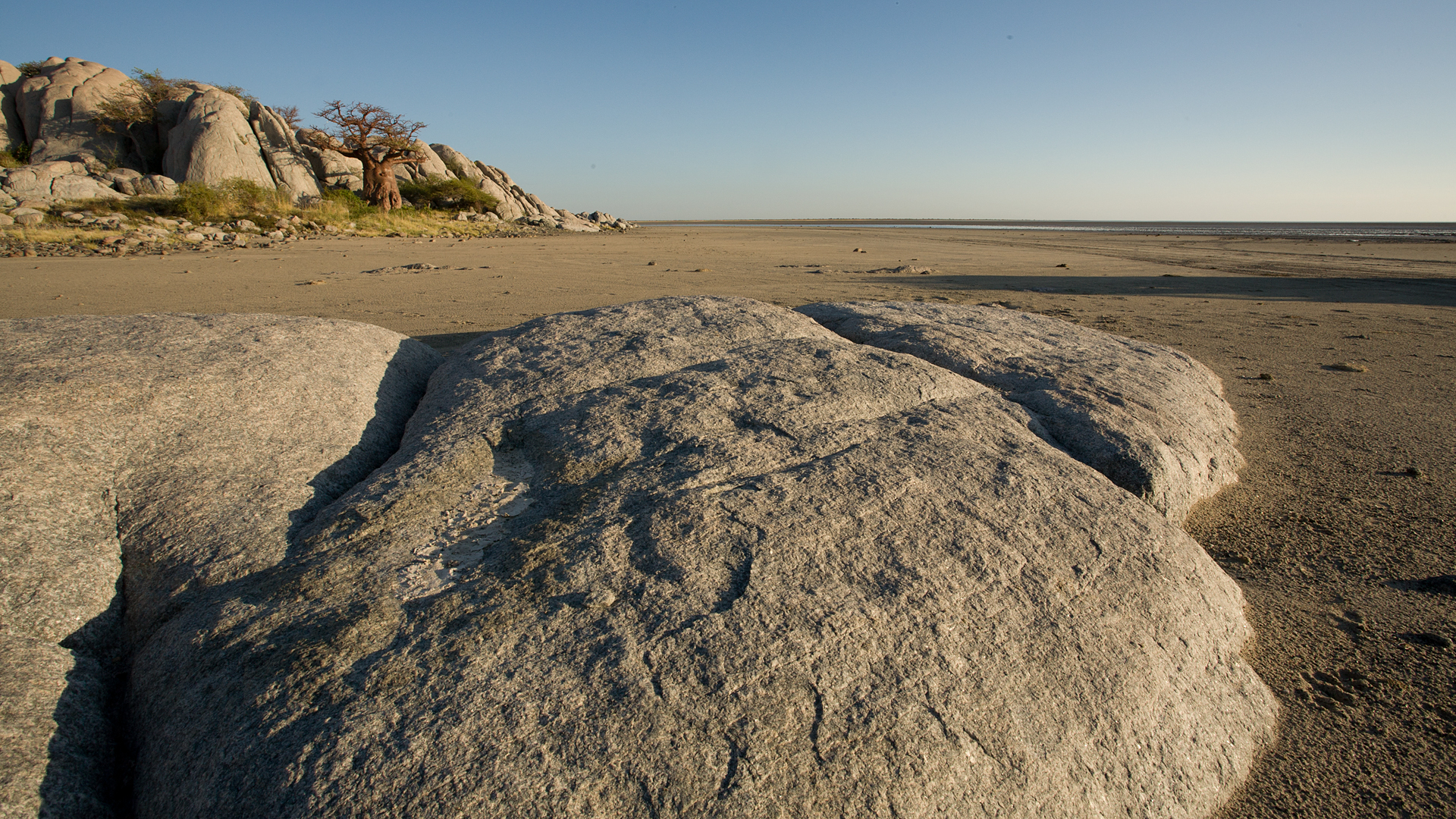 At last, we had to turn our backs on the rugged beauty of the granite rocks and Baobab trees, and return to the camp site. It was time to pack up and head off to Khama.
The road back to civilisation was very different from the one that took us to Kubu. The sky was deep blue, with a few white clouds drifting lazily high above. There was a lot less water, and a lot more solid ground. The pans, however, were no less impressive.
Johan lost himself in the search for the "The Shot".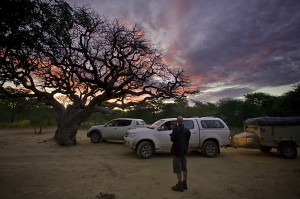 But like all good things, the pans also had to come to an end. Eventually, we reached the tarred roads, took the bakkies out of 4X4, and pointed their noses in the direction of Khama Rhino Sanctuary. After a long day behind the wheel we pulled into our camp site at sunset, pitched camp under two stunning Baobab trees, and lit the camp fire.