Punda Maria, July 2011 – Buffalo and more Buffalo
|
At the beginning of July 2012, we decided that we wanted to go to Kruger National Park for the last week of that same month. It was such short notice, that all the bungalows in the Southern camps were fully booked, with only a few single nights available here and there. We hate travelling from camp to camp, so we decided to go to the other extreme and book in one of the few camps that still had space available – Punda Maria. And so started our first trip to the North of the park.
We arrived at Punda Maria gate just after 3pm on July 23, 2011. We drove the short distance to the camp, checked in, and left to drive the famous Hahonie loop. We promptly ticked off the three species that will forever define this trip, and Punda Maria for me – Elephant, Buffalo and Njala.
That night, while we were busy at the communal braai area, we were visited by a small spotted genet and a group of bush babies. As was fantastic to see the little cat up close, and to get to photograph it at night, but at the same time it was sad, since we know that the only reason why it would be that at ease hanging around the braai area full of humans, was that people were feeding it.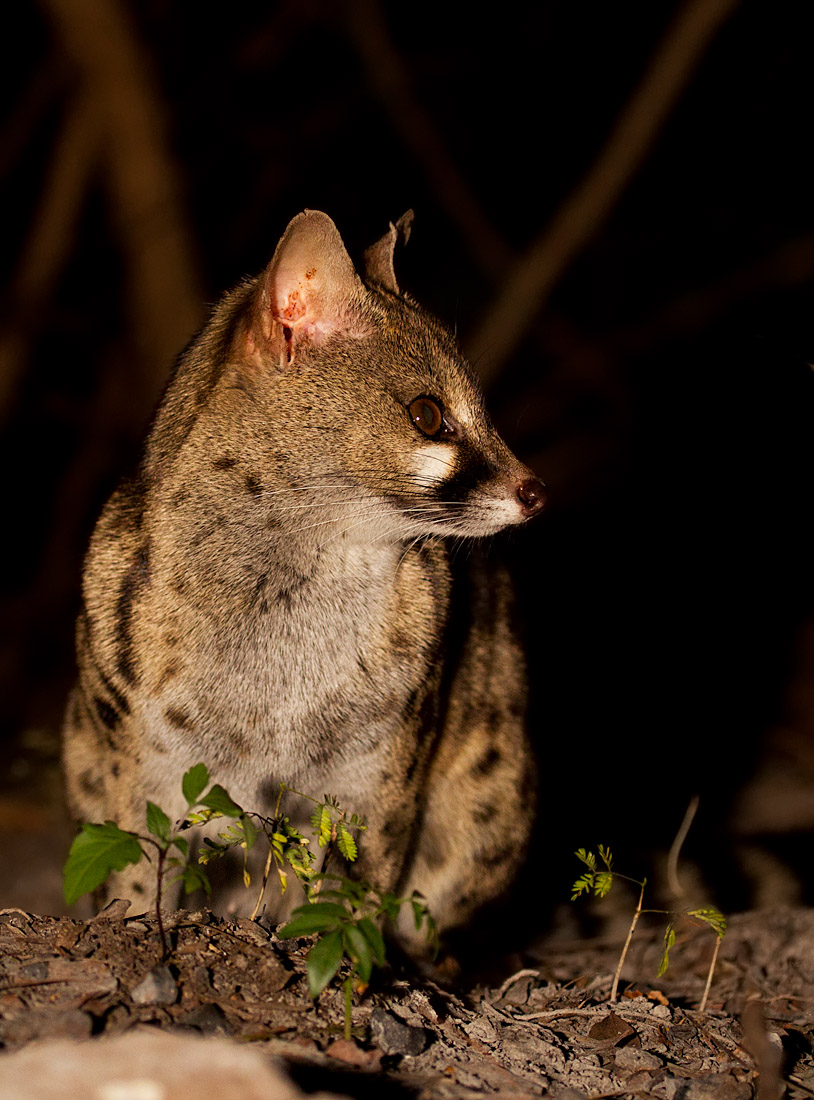 The next morning we drove the Mahonie loop again. Our first sighting was a fork-tailed drogo, followed by more birds, some Giraffe, a few Kudu, and finally, a large herd of Buffalo. I managed to get a shot of a one old bull, giving me that typical buffalo stare, as if I owed it money…
After that, our next photo opportunity was of a Burchell's Coucal, clearly cold and trying to warm itself up in the feeble winter sun.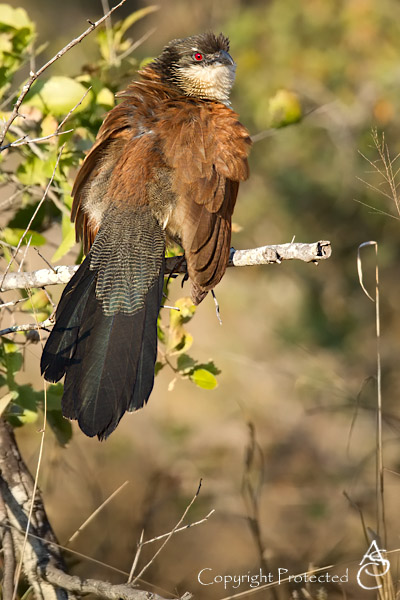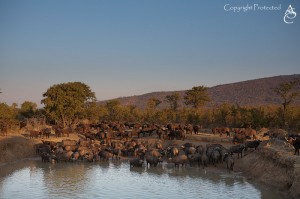 A troup of baboons, a tiny little Pearl-Spotter Owlet and more buffalo completed our morning drive, after which we returned to the camp to download our photos and freshen up.
On our evening drive we discovered a small little dam on the tar road towards Shingwedzi that is not marked on the map, but that never failed to deliver herds of either buffalo of elephant, every time we visited it.