Just before sunrise, we quickly packed up everything and moved everything except our cameras back to the car. We had hoped to take our seats on the benches again, ready for sunrise, but alas – there was no sunrise. Clouds cast the entire area in a gloomy twilight long after the sun was supposed to be up, managing only to add one bird species to our list – Green-backed Heron (Number 28)
We finally left, and drove West, towards the Pioneer hide.
The drive up to the hide was peaceful, and stunningly beautiful. The hide itself was quiet (and cold!), The only sign of life was a Natal Francolin, calling for its family. We took a few shots, and turned around, back to Mopani, to return the hide keys – and get some coffee!
On the bridge over the Tsendze river, we took one last glance at the hide that was our home for the night, and the hippos that had kept us company.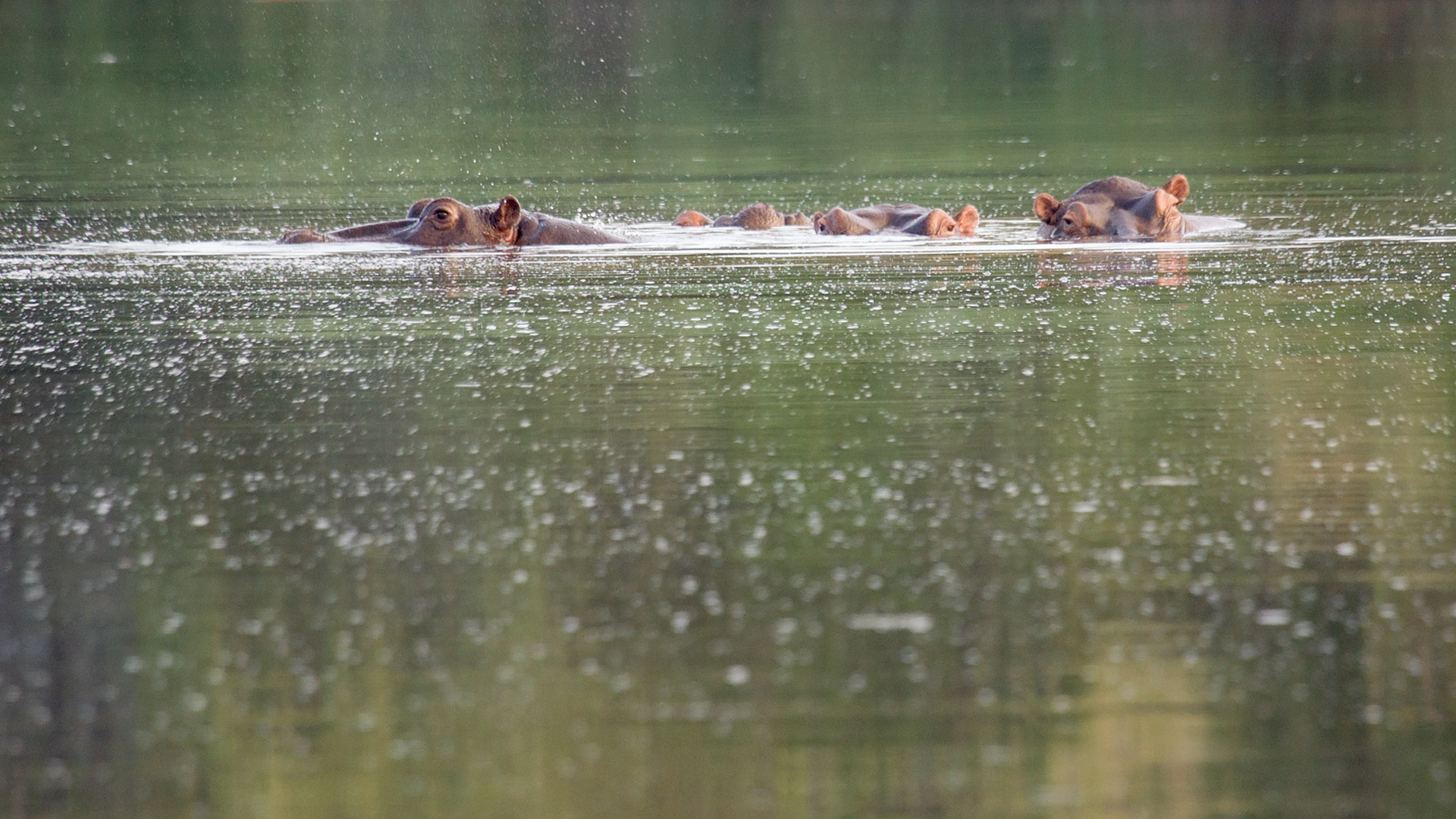 While we were on the bridge, a raptor that we later identified as a Brown Snake Eagle flew over the car, and sat down lower down in the river bed. This, along with a Grey Go-away-bird keeping vigil in a tree-top on the river bank, and Black Crake pecking away in the shallows, brought the number of species to 31.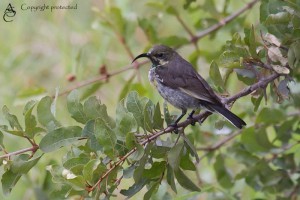 At the turnoff to Mopani, we just had to stop – there were what seemed like hundreds of little swifts, ducking, diving, soaring and generally making flying seem like a lot of fun! Unfortunately we each only had a 100-400 lens with us, which is neither long enough, nor fast enough to get these little guys in flight. We did, however, manage to take some snaps of a sunbird!
After handing back the keys to the reception stuff, and buying some takeaway cappuccinos, we headed for Letaba. We had only 50 km to cover and could only check in at 14:00, so there was no reason at all to hurry.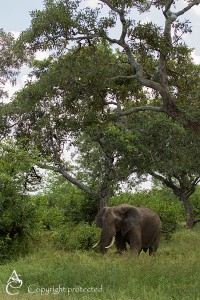 The heavy clouds made photography very difficult, but we did tick off more bird species from the viewing deck in Mopani:
Black-headed Oriole
Brown-hooded Kingfisher
African Jacana
Western Cattle Egret
House Sparrow
as well as on the road:
Little Swift
Amethyst Sunbird
Yellow-billed Oxpecker
Wattled Starling
Red-billed Oxpecker
Crowned Lapwing
Magpie Shrike
Southern Yellow-billed Hornbill
Arrow-marked Babbler
As we neared Letaba, the clouds lifted slightly, allowing so light to filter through to a magnificent elephant standing among some huge trees. In the final stretch along the Letaba river, we saw a family of Marabou storks, as well as a few Common Sandpipers and a Three-banded Plover in the river bed. Just outside the camp gate, a very co-operative little Woodlands kingfisher, who just sat there chirping softly when we stopped right next to it to take some photos, bringing count up to 49 already.
We arrived at Letaba around 3, checked in (as always, the staff were very professional and check-in went smoothly), and drove to our bungalow.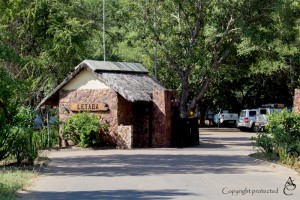 We had reserved the bungalow ahead of time and I knew I had picked a good one, based on the camp layout of photos on the SANParks forum, but – oh wow! It was by far the best situated bungalow we had ever had in Kruger! The interior was old – complete with the old, nostalgia-inducing green "Custos Naturae" tiles in the bathroom, but the view was nothing short of magnificent…
We unloaded the car, unpacked and set up our bigger lenses, and around 16:00 we were off again, exploring the S94 and S46, where we saw a Sabota Lark, spent a happy 30 min or so photographing a pair of Double-banded Sand Grouse and brought our closing species count to 52 with Kori Bustard – always a special sighting!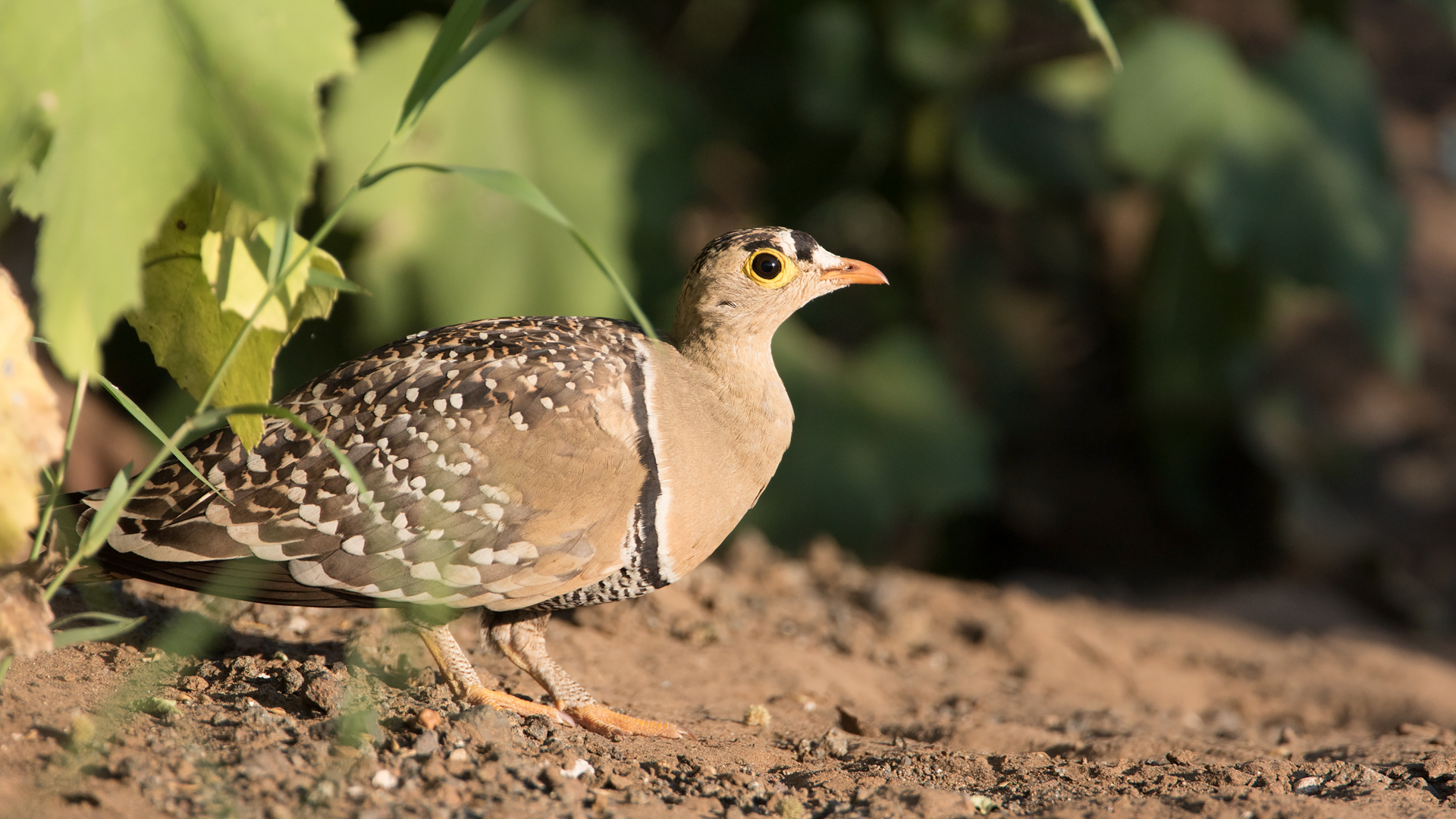 At sunset, we returned to the camp for a quick shower and dinner at the restaurant, after which we finally dumped our exhausted and sleep-deprived selves into bed and fell asleep to the sounds of hippos grunting in the river below.