Sable Dam & Satara – A very productive morning
|
Saturday morning, after oversleeping slightly, we drove North on the H1-4, in the direction from where we had heard the lions roar the night before. We passed the usual herds of Zebra and Wildebeest just outside Satara, and about half and hour after leaving the camp, came across a Bateleur perched on the dry stump, posing for the perfect photo, the way Bateleurs never seem to do, so we stopped and took a few shots.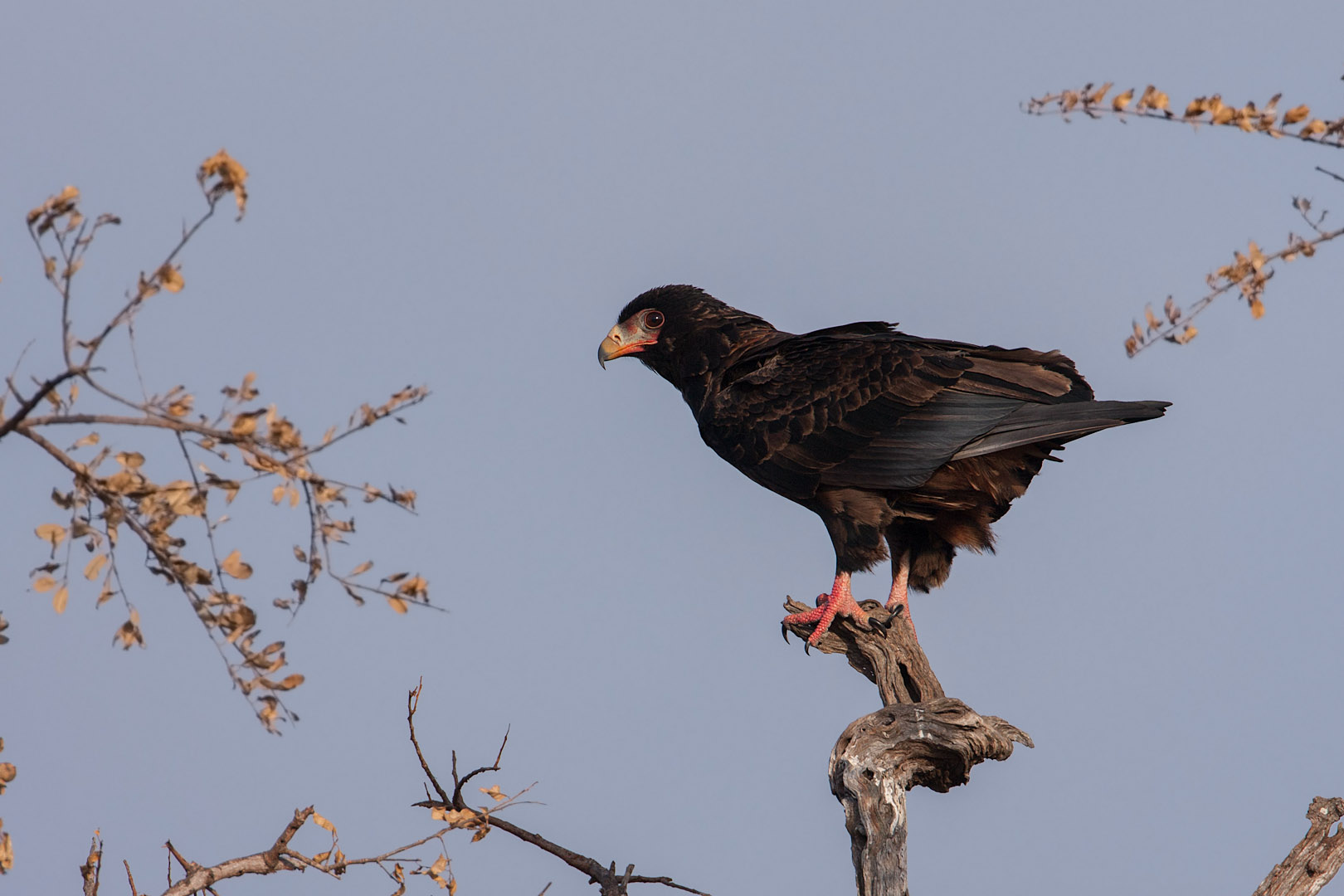 When it flew away, it's perched was almost immediately taken by a Tawney Eagle. We couldn't believe our luck! As we sat photographing the Eagle, it was suddenly chased off it's perched by another Tayney. Johan managed to get a shot of the action.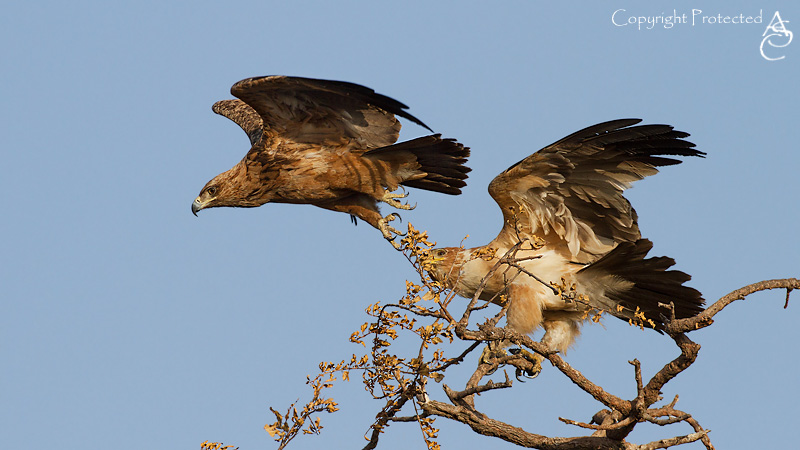 The Tawney flew a few metres and perched on the other side of the tree, almost looking sorry for itself…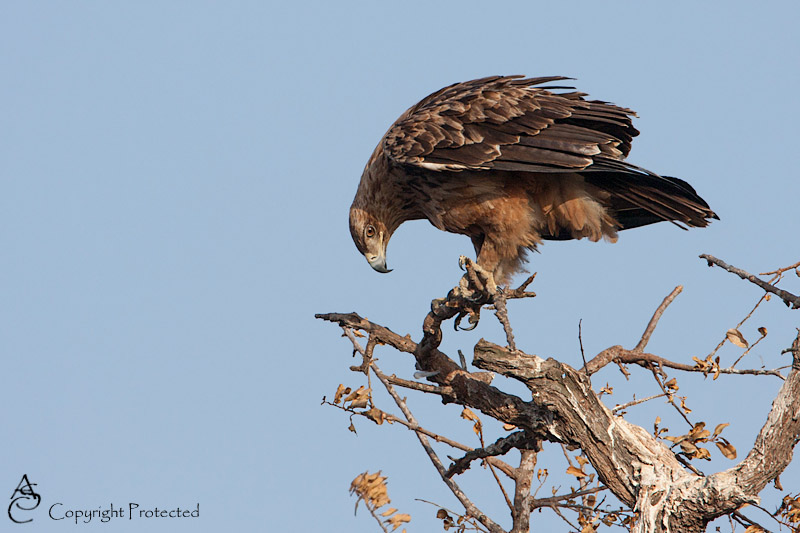 When both Tawneys finally left, we drove on.
40 mintues after leaving the Eagles, we were stopped by another car, who told us that they had just caught a vague glimpse of a cat that could could be a cheatah, disappearing under the road. We scanned the opposite side of the road for a short while, and soon saw a beautiful leopard strolling away through the grass, towards a big tree some distance from the road. As we waited, if climbed the tree and draped itself over one of the lowed branches.
When we were satisfied that we had got the photos we wanted of the leopard, we drove further, turning off onto the S127, towards the Timbavati picnic spot. When we got the crossing of the S127 and S39, it was still only 9:15, and the light was still perfectly reasonably for photography, so we decided to turn right and go check out the Ratelpan hide before breakfast. As we turned into one of the lookout points over the Timbavati river, we saw a herd of elephants leaving the river bed, and going into the bush towards the road. We quickly turned around and drove towards where we hoped they would cross the road, and were just in time to turn and around again, and photograph then as the crossed the road behind us. It was quite a big herd, including several tiny babies, and at least one teenage bull full of attitude.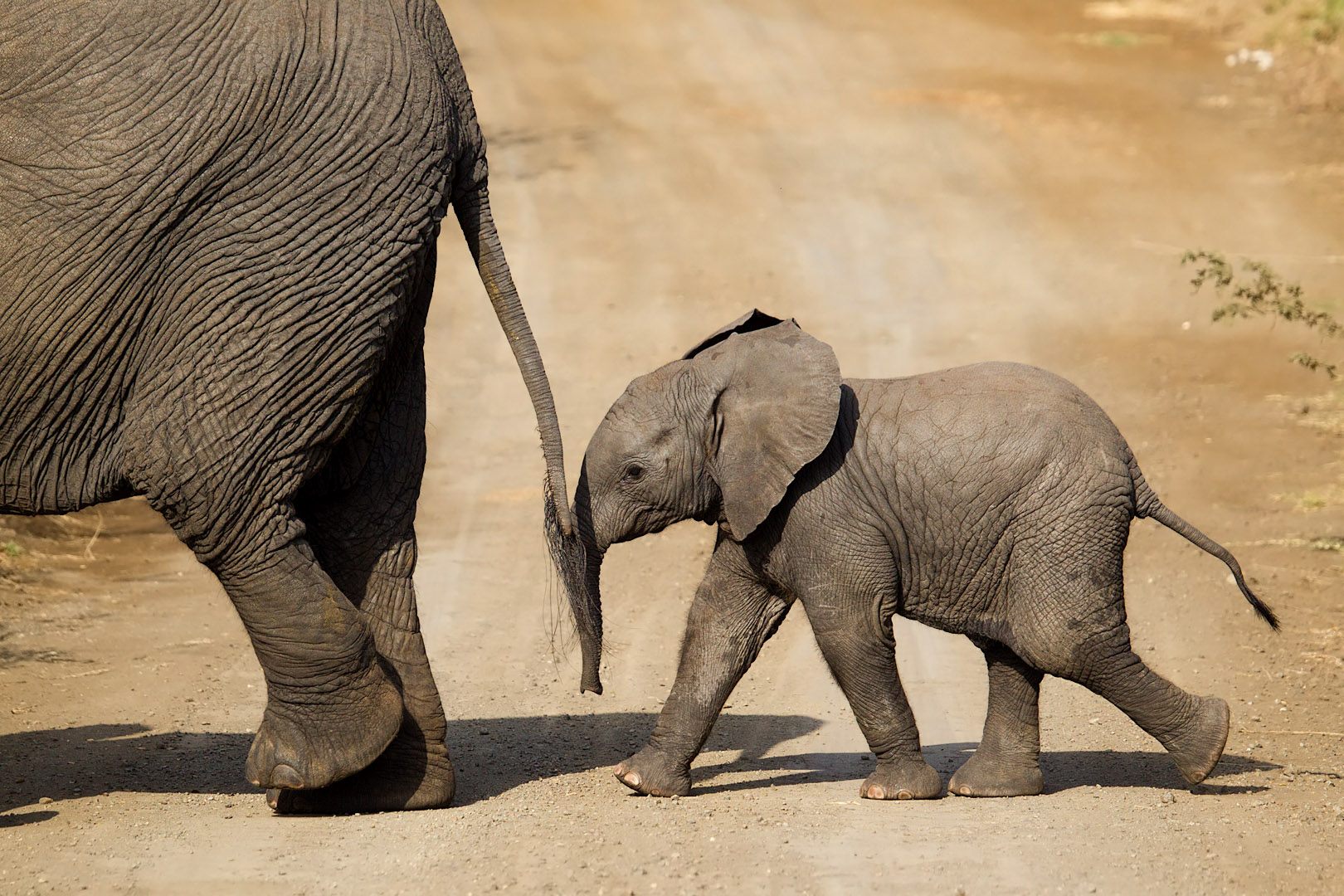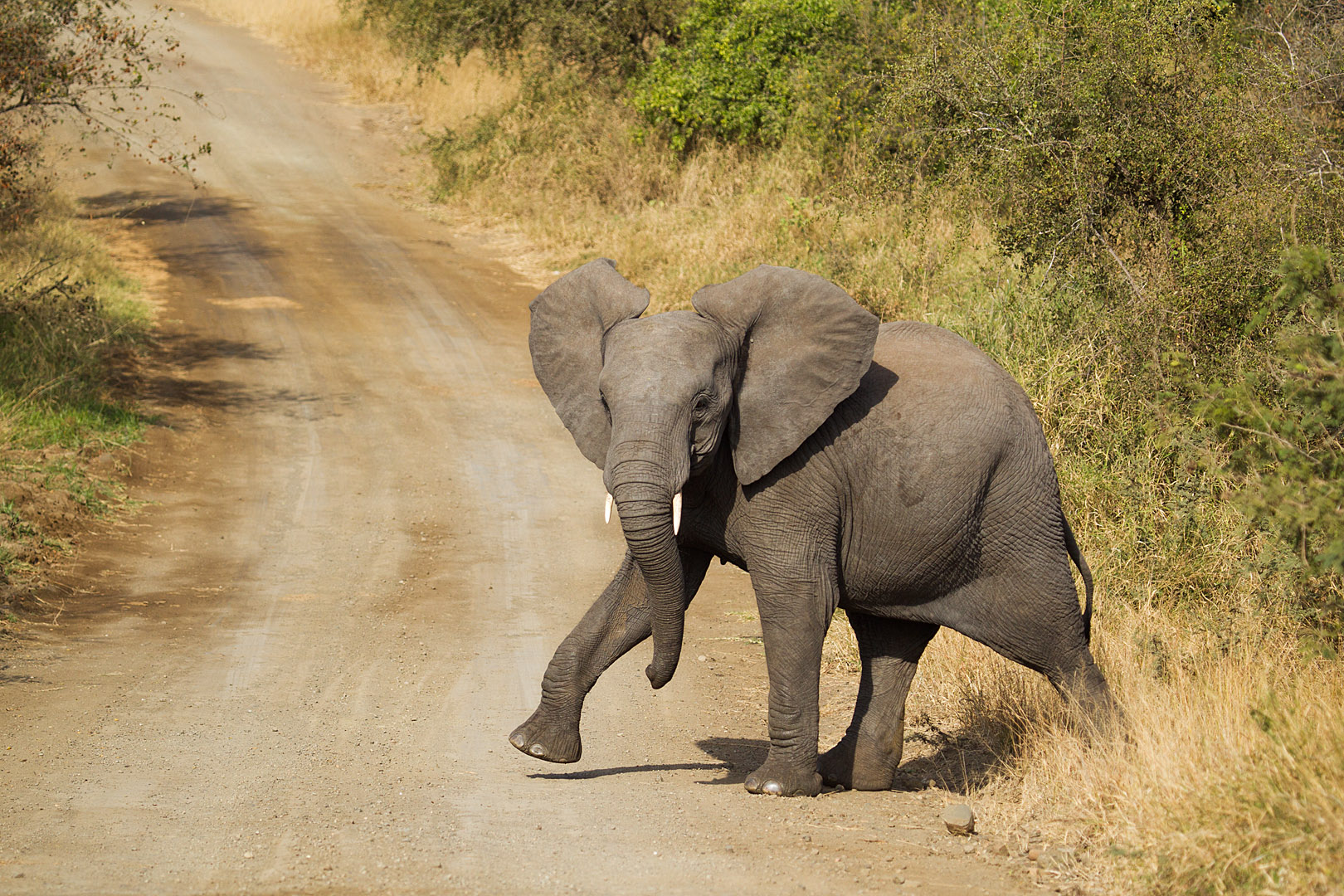 After that we briefly popped into the hide saw a few water birds bravely sharing the river bed with large crocodiles, and returned to the Timbavati picnic spot for breakfast.