Sable Dam & Satara – Elephant Memorial
|
On Friday, 30 May we took a leisurely drive down to Satara, where we would stay for the rest of the trip. On the way, we stopped at Letaba, where we had lunch at the temporary "Boskombuis", with the most delicious home-made lemonade we have ever had! After lunch, we popped in at the Elephant hall – definitely worth a visit!
Driving down the H1-5 along the Olifants river, we came across a rather unique sighting – the carcass of of an adult elephant bull, still unopened and with ivory intact, lying on the river bank. As we sat watching the crocodiles and vultures trying to get through the thick skin, a breeding herd of elephants walked out of the bushes across the river and approached the carcass. The stood for a few minute, smelling the carcass without touching it. As we sat photographing the encounter, the emotion from the elephants were almost tangible. A young bull seemed particularly upset, shaking his head and stomping his feet.
Another interesting thing was that as soon as the herd appeared, all the crocodiles scattered, reappearing only when the herd walked away.
A short distance further, we happened upon a pair of fish-eagles in a dry tree – always an excellent photo opportunity!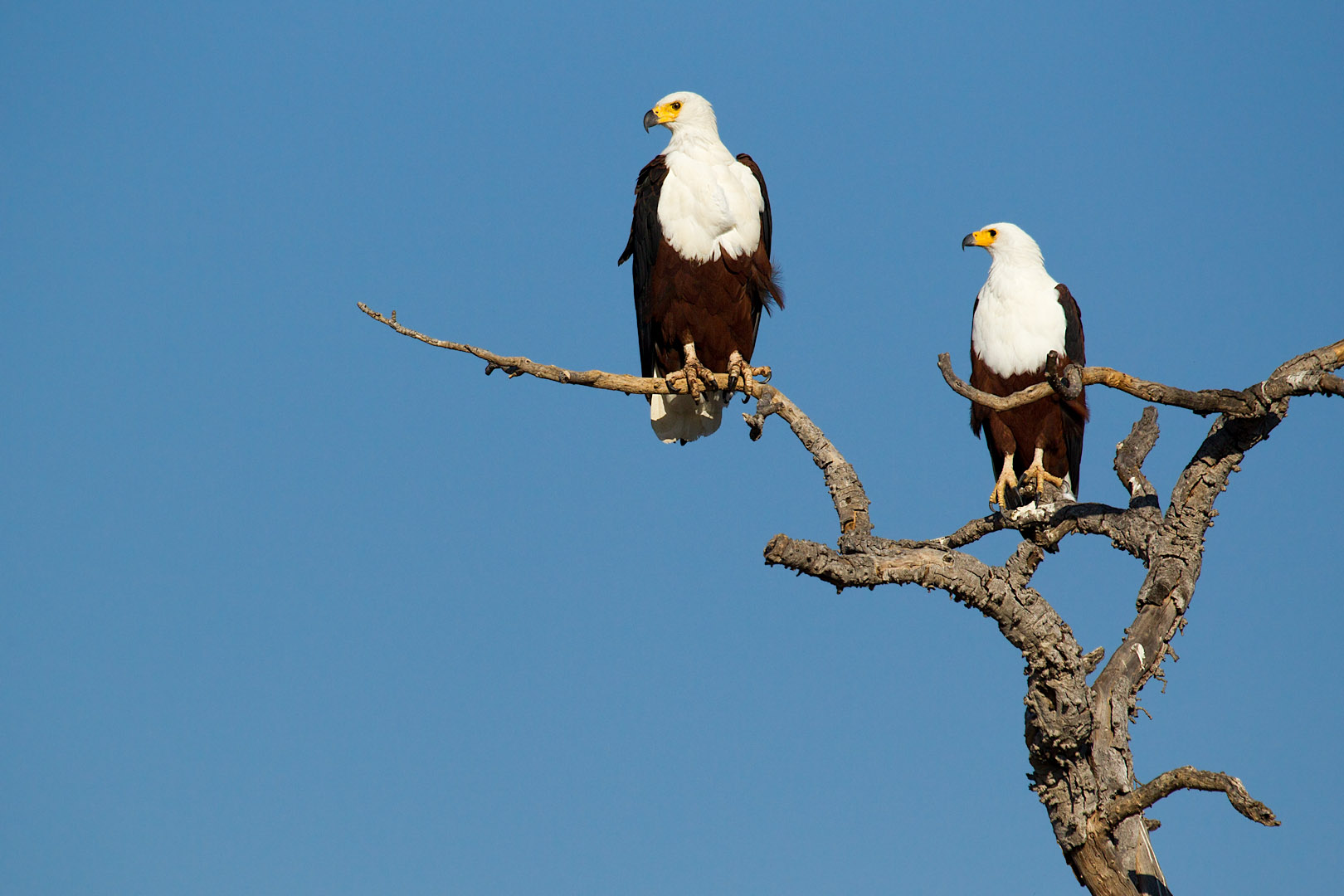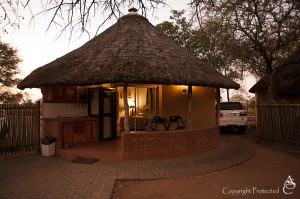 A few kilometers from Satara, we were welcomed by a pack of Wild dogs coming in our direction (followed by the expected convoy of tourist cars). Since we  were extremely tired and dirty after very little sleep and no showers at the hide and the sun had already gone, making photographing the very active dogs near impossible, we simply enjoyed watching them pass, and then moved on towards the camp.
Our allocated bungalow (no 14) was warm and inviting, and after unpacking and taking showers, we decided to skip the braai and have dinner at the new Mugg &Bean.
I will definitely recommend making use of the new restaurants! The staff, looking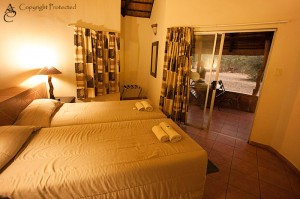 smart in their crisp, new uniforms, were friendly and enthusiastic. The food was of the same high quality one expects from Mugg & Bean outlets in the city. Even the peppermint crist tart we had for dessert was great. All in all, a very pleasant experience!