When we stuck our noses out of the bungalow on Tuesday, 21 March, it was still wet and dreary outside, but at least the wind had calmed down over night. Since we had decided to explore the S62 that afternoon, we wanted to keep the morning drive shorter. The S69 looked ideal, not least because it would also give us the opportunity to see if we can get another glimpse of the Hyena clan from the day before.
Unfortunately, the hyenas were no where in sight, and neither was anything else. It was just us, the clouds, the occasional few drops of rain and (thank goodness!) our flask of coffee! Fortunately, the scenery was still breathtakingly beautiful, so the drive was still accomplishing our primary purpose for this trip – relaxing and de-stressing!
An hour into the drive, at the Nhlanganini river crossing, we finally got one more bird specie – a Cinnamon Breasted Bunting. The smooth, exposed rocks in the river bed also begged to be photographed, so out came the wide angle…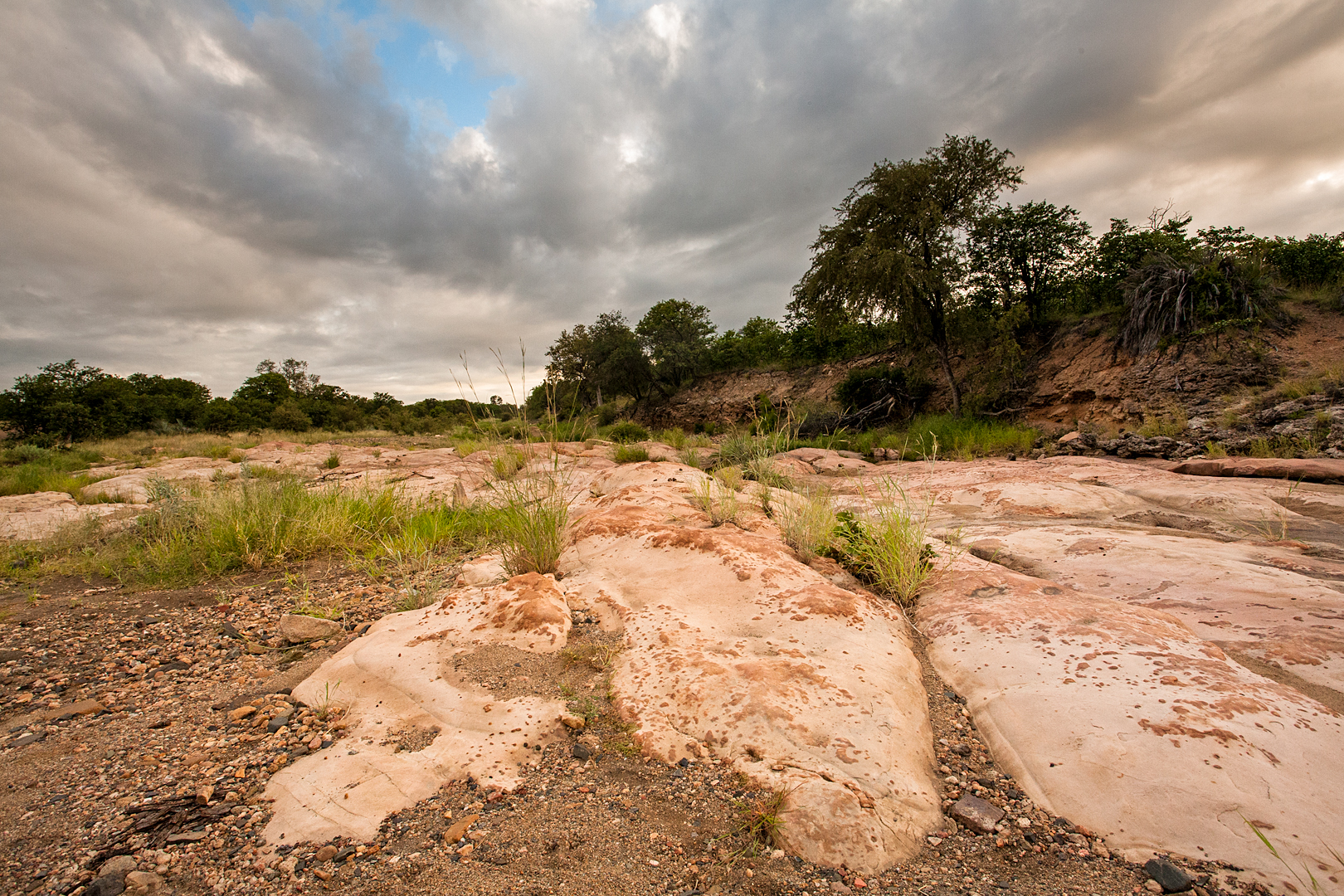 A few minutes later, it started raining again. This time it looked like it would rain for a while, so we decided to rather head back to camp. However, just before we reached the camp, the rain cleared again, and the sun even made a feeble attempt to break through the clouds! Fortunately, we both firmly believe that a mind is of no use if you can't change it. So we turned left and idled up the tar road along the river bed. First, we spotted two birds:
Lesser Grey Shrike
Barn Swallow
Then, Birding Bonanza! The kind of spot that most birders have experienced – where there just seems to be an unending number of species, all congregating in one place, and it seems you can sit there forever and keep spotting new species… We pulled off the road, shut off the engine, stuck the big lenses out the windows, and prepared to enjoy ourselves!
Rattling Cisticola
African Cuckoo
Marico Sunbird
Cardinal Woodpecker
White-bellied Sunbird
Black-backed Puffback
Southern Grey-headed Sparrow
Village Weaver
Long-billed Crombec
Brown-crowned Tchagra
African Paradise Flycatcher
Finally, after about two hours in one spot and way too much coffee, we decided that we needed to urgently return to camp… But we weren't done yet – just before we reached camp, we spotted the one Bee-eater that we were still missing!
Southern Carmine Bee-eater
After a shortish break at the camp, we were off again. This time headed for the S62. It was on our "must-do" list for the trip, and this was our last afternoon drive, so it was an obvious choice.
We were barely out of the camp, when another car flagged us down, and told us there was a leopard in a tree about 7km up the S47. Now, who can skip that? Not us! We checked the time, calculated that we had enough time to go see the leopard and still do the S62, and we were off.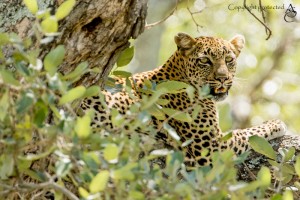 The leopard was sleepy and the light wasn't very good, but we spent a while anyway, and took what photos we could, given the circumstances.
We also noticed something else – at the sighting, there were about three unmarked Landrover Defenders, all driven by people who were dressed and acting like guides, each with a few other people in the vehicle who looked and acted like one would expect of tourists. Could this be a commercial outfit, taking tourists into the park? Aren't all professional guides supposed to have clear markings on their vehicles, or is that rule only for OSVs?
We didn't spend too much time with the leopard, and soon we headed back to the S62. And what a treat it was! It was beautiful! The Longwe lookout was stunning, and the Engelhard dam… Wow.
We spent some time at the Engelhard dam making use of the first real sweet light on this trip. We got some nice photos of a hippo and a group of juvinile vervets playing in a massive fever tree, pausing every now and then to eat some tree gum.
We ran out of time much too soon, and had to head back to camp. We lingered on the bridge over the Letaba river, clinging to the last few minutes of our last full day in the park, and photographing two young Waterbuck bulls in the river bed, and bringing our bird lest to 94, with a Tawny eagle in the river bed, and a Giant Kingfisher on the bridge railing.